Posted by Paul on Apr 19, 2018
Our slimline underbody kits have always been a great entry-level option for anyone looking to add underglow to their vehicle. We've always kept the single color slimline series simple with plug and play connections and an easy-to-use, on/off power switch. Well, it's time for the slimline series to evolve.
LEDGlow is proud to now offer an optional Add-On Control Box & Wireless Remote for Single Color Slimline Underbody Kits. This add-on control box replaces the single power button control box for single color slimline kits, adding the use of a wireless remote! It couldn't be simpler. Just plug in this control box as you would the original version, and the included remote gives you the ability to control your underbody lights via a 4 button wireless remote.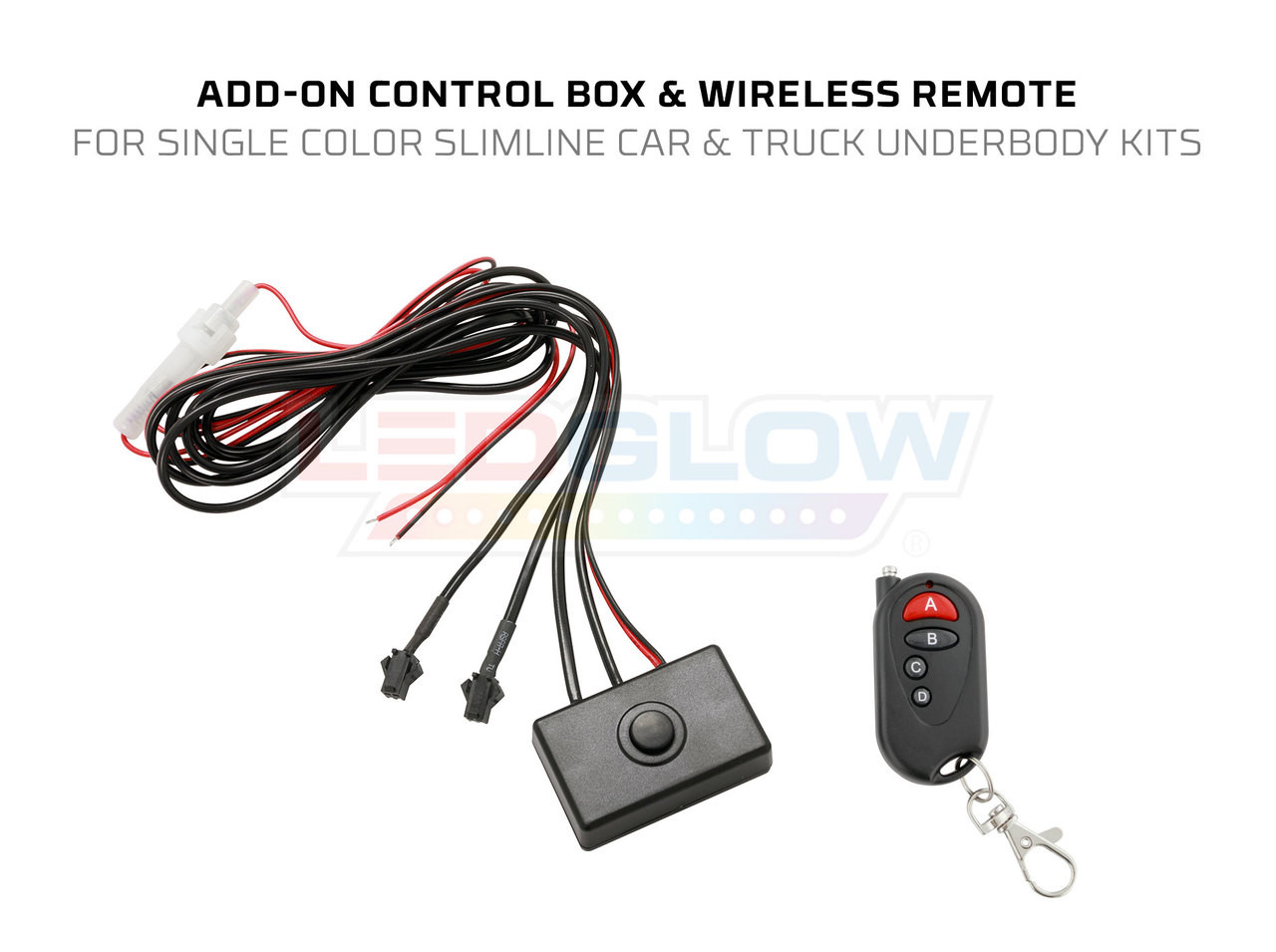 The add-on control box also provides features not previously available in the single color slimline series. Rather than simply being able to turn them off and on in single color mode, with the slimline wireless remote control box, your slimline kit is now capable of the following light patterns:
Already have an existing slimline underbody kit on your car or truck? Not a problem. This add-on control box is compatible with any previously-purchased slimline kit. Simply replace your existing control box for immediate use of the wireless remote. The remote and control box are paired out of the box, so you can start using it right away. There's no need to program the remote before using it.
Looking to get a slimline kit for your car or truck? Just select from one of our 5 available colors – blue, red, green, pink, or white – and add the remote add-on to your light kit while adding the kit to your cart on the website. It couldn't be easier!