About LEDGlow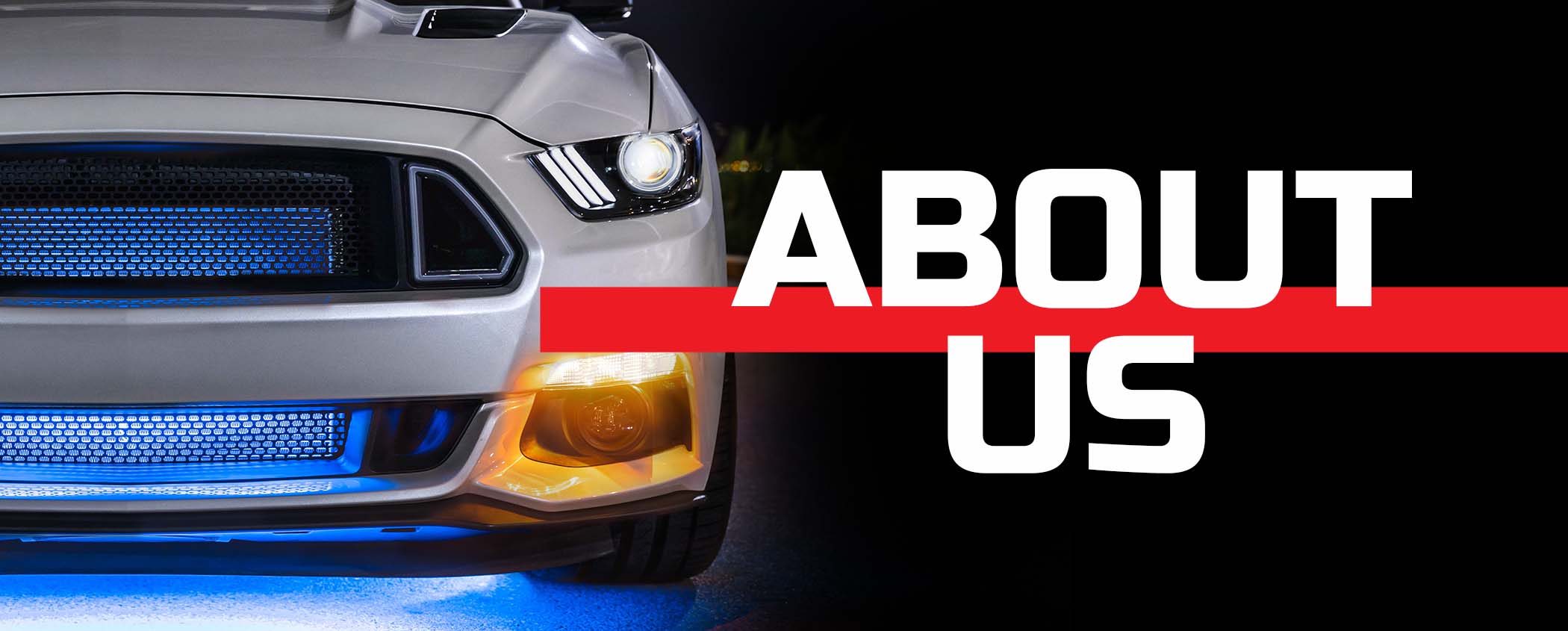 Flashback to 2001, when two brothers in southern New Jersey set out to create one-of-a-kind LED accent lighting kits for cars and trucks at an affordable price. That dream soon became a reality when they started distributing lighting kits for vehicle underbodies and interiors from the basement of their family home while still finishing high school. The goal was to create a simpler buying experience by selling directly to customers via the web. The rest is history as LEDGlow has emerged as a world-renowned creator of many of the most innovative LED lighting systems on the market.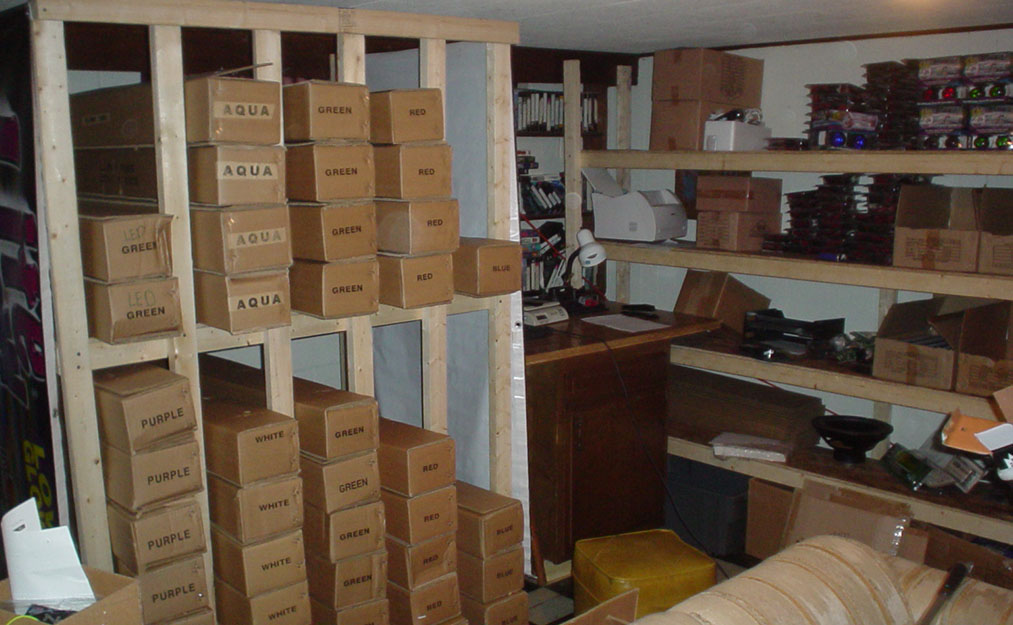 2001 - THE NEON EDGE IS BORN
During a time when selling aftermarket car products directly to customers via the web was unheard of, a small company called The Neon Edge was looking to change the buying experience for customers while making a name for themselves.
Unlike other companies that didn't build kits and only provided customers with parts, the Neon Edge developed complete lighting kits that were tailor-made for cars and trucks and created the first interior kit available on the market.
The Neon Edge also brought a convenience to neon lighting kits that wasn't available anywhere else at that time - wireless remotes. The two button wireless remotes allowed users to control their neon underbody lighting kit with another power option other than a typical On/Off switch.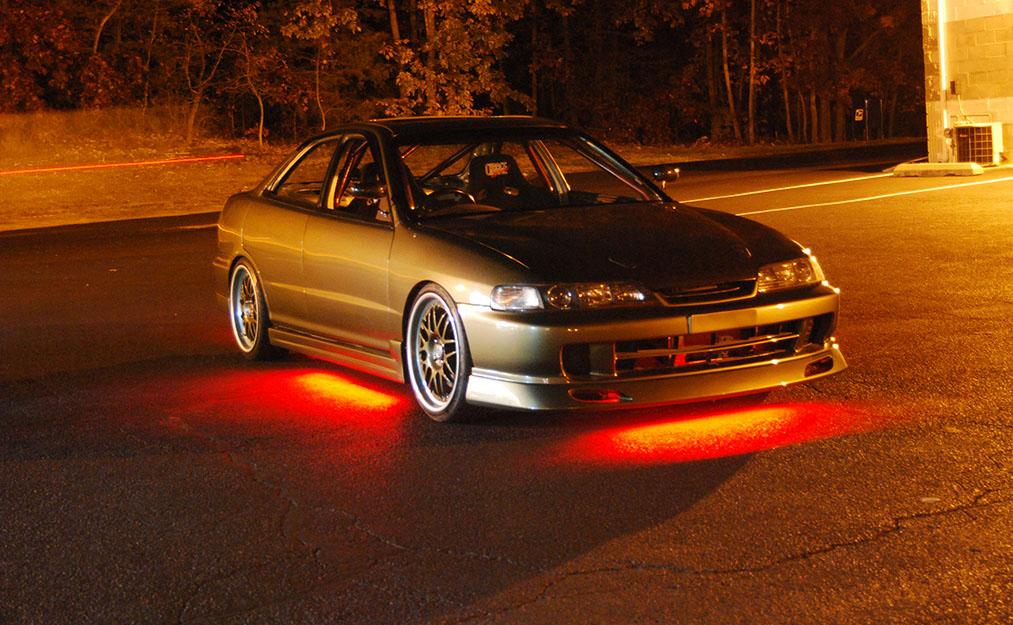 2004 - THE SHIFT TO LEDs
The Neon Edge spearheaded the LED revolution by developing underbody and interior lighting kits using LEDs exclusively and never looked back, taking the industry by storm with single color underbody and interior kits that included control boxes and wireless remotes.
The Neon Edge was the only company not restricting the power supply to a cigarette lighter adapter. This allowed users more customization when installing and powering interior lighting kits.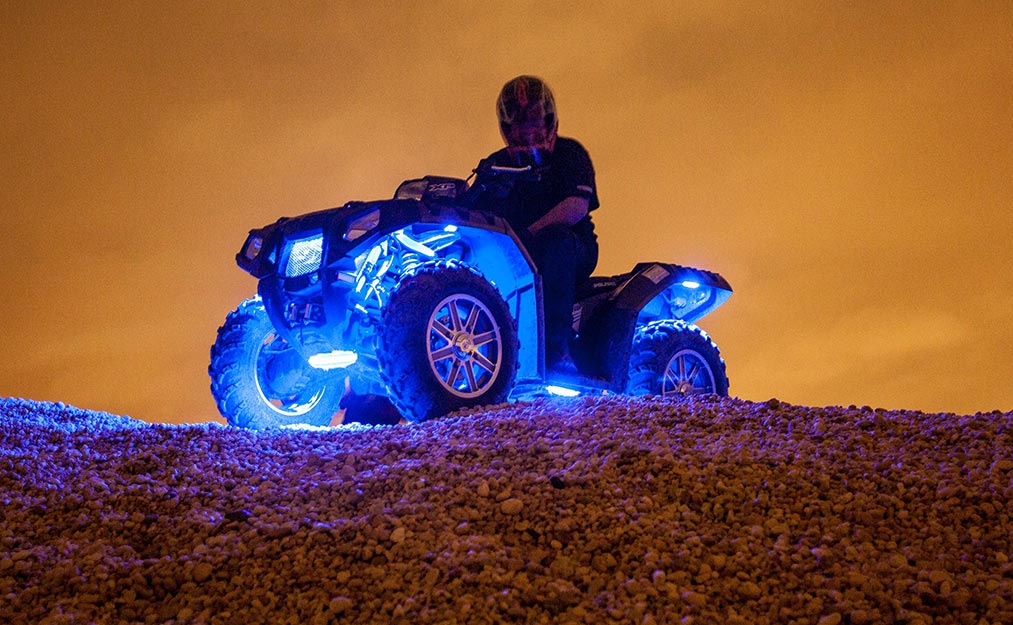 2006 - EXPANDED INVENTORY
To keep up with demand, The Neon Edge began manufacturing and designing their own lighting kits. With this advancement, they continued to increase their product base and developed kits for a variety of uses, including motorcycles, golf carts, home theater, ATVs, boats and more.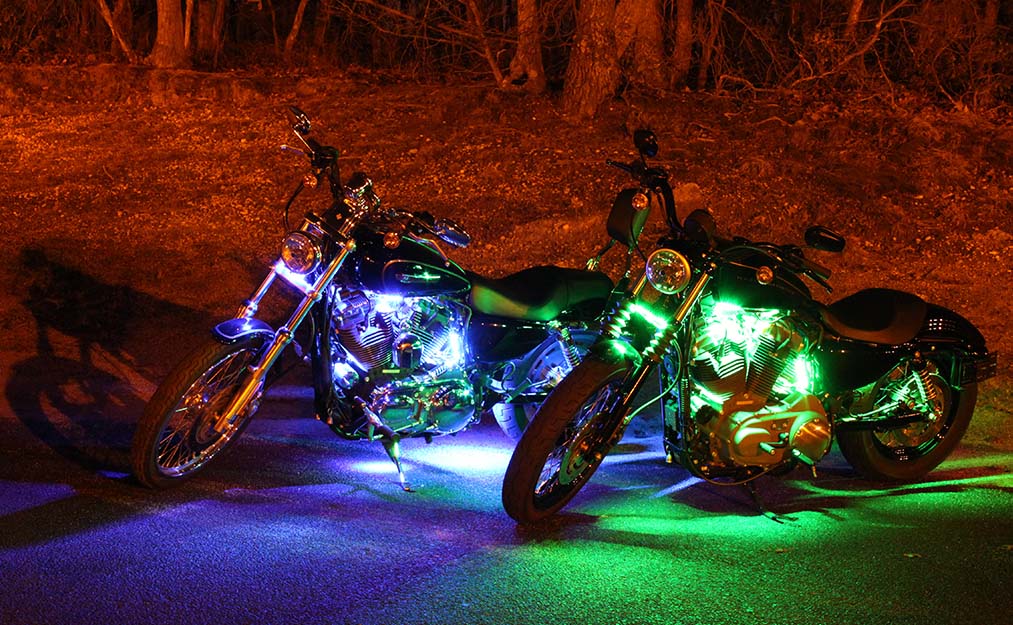 2007 - ENTER LEDGLOW
The Neon Edge name was left behind, like neon lighting had been years earlier, and LEDGlow Lighting, LLC was born.
The most impressive product evolution involved motorcycle lighting. Over the years, LEDGlow improved their motorcycle lighting kits with slimmer, brighter, and more reliable flexible light strips. They came a long way from the large, clunky tubes that were difficult to install in smaller areas.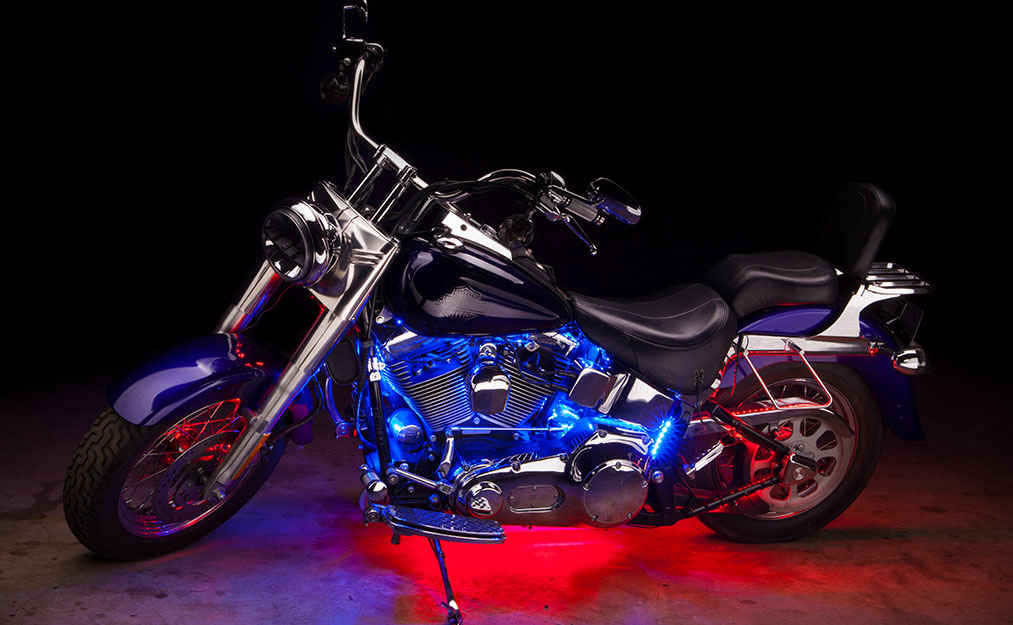 2012 - BLUETOOTH CONTROLLED KITS
LEDGlow revolutionized the industry yet again by introducing a smartphone controlled underbody lighting system, the first of its kind, recognizing the rapid development of smartphones and downloadable apps.
Not long after, LEDGlow brought smartphone control to their Advanced Million Color Motorcycle Lighting Kit, featuring innovations never seen before including Dual Zone Control, Automatic Brake and Hazard Lighting, and a Low Voltage Shut-Off.
Since then the Bluetooth Kit lineup has expanded even further to include smartphone controlled underbody kits for trucks, cars, and three-wheeled bikes like the Polaris Slingshot® and Can-Am Ryker®. Bluetooth interior LED lighting kits are also available now for cars and trucks.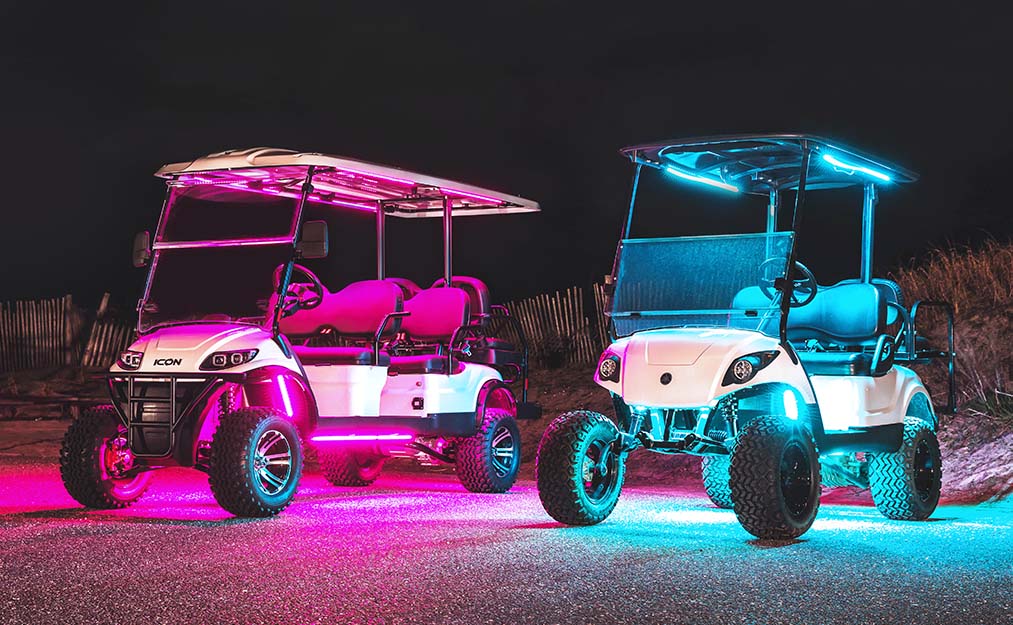 CUSTOM KITS
There's no such thing as "One Size Fits All" at LEDGlow. Unlike many manufacturers who live by that philosophy, each kit at LEDGlow is custom-made for that specific type of vehicle, whether you have a car, truck, motorcycle, golf cart, or any other vehicle that these kits are created for.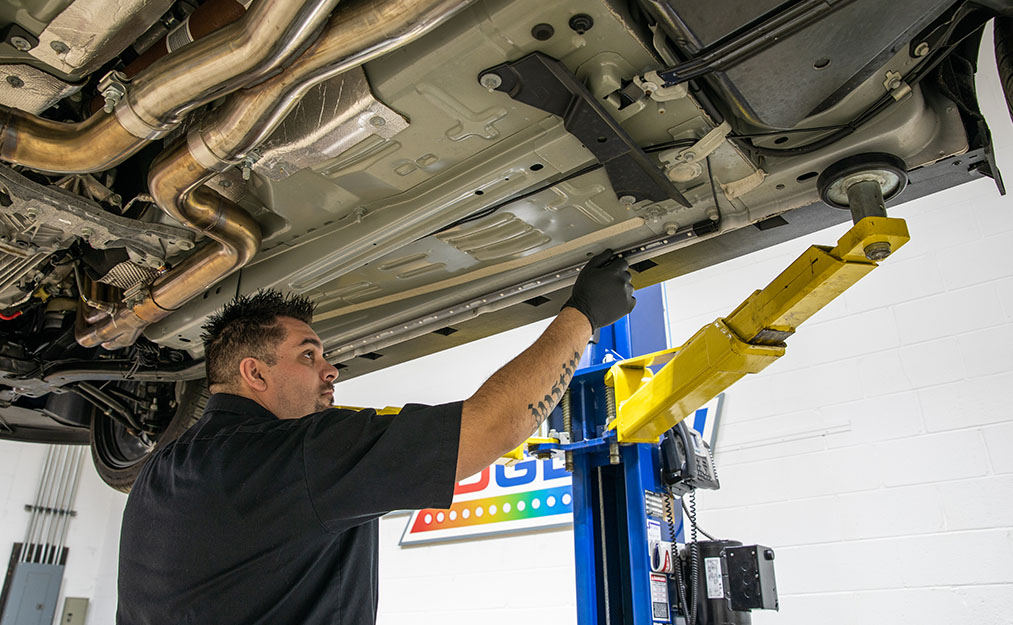 R&D
LEDGlow's Research & Development Division is constantly involved in building and testing new products. Staff meet regularly to pitch and discuss new ideas, with many innovations getting their start through this in-house process. LEDGlow is always open to suggestions from the larger LEDGlow community as well, with the goal of delivering LED lighting kits that meet and surpass the latest trends.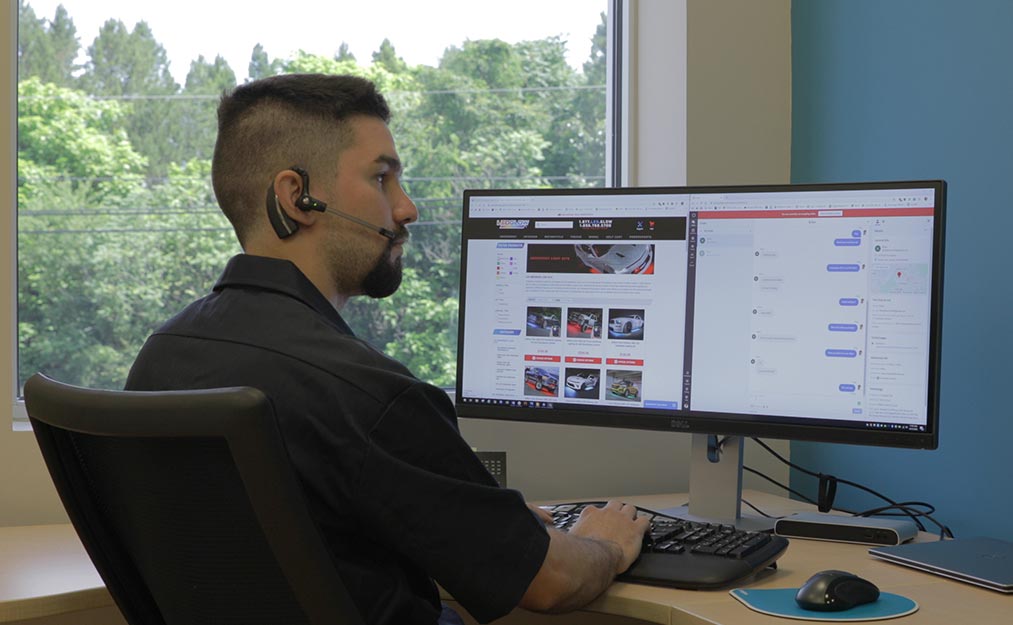 UNMATCHED CUSTOMER SUPPORT
Throughout the years, LEDGlow has maintained control over the entire customer experience by keeping their Customer Support, Technical Support, and Marketing teams in-house. When you make a purchase from LEDGlow, you're receiving a product designed in our offices and shipped directly from our warehouse. When you need to contact Support, you're talking to an educated team member who is in the same location your product ships from.