Posted by Paul on May 07, 2018
We've had a hard time topping the original, but we're confident you're going to love everything about the latest LEDGlow 60″ Tailgate LED Light Bar with White Reverse Lights. Made for full-size trucks, this all-new light bar provides all of the same features as our previous model, but does so utilizing a far more durable design.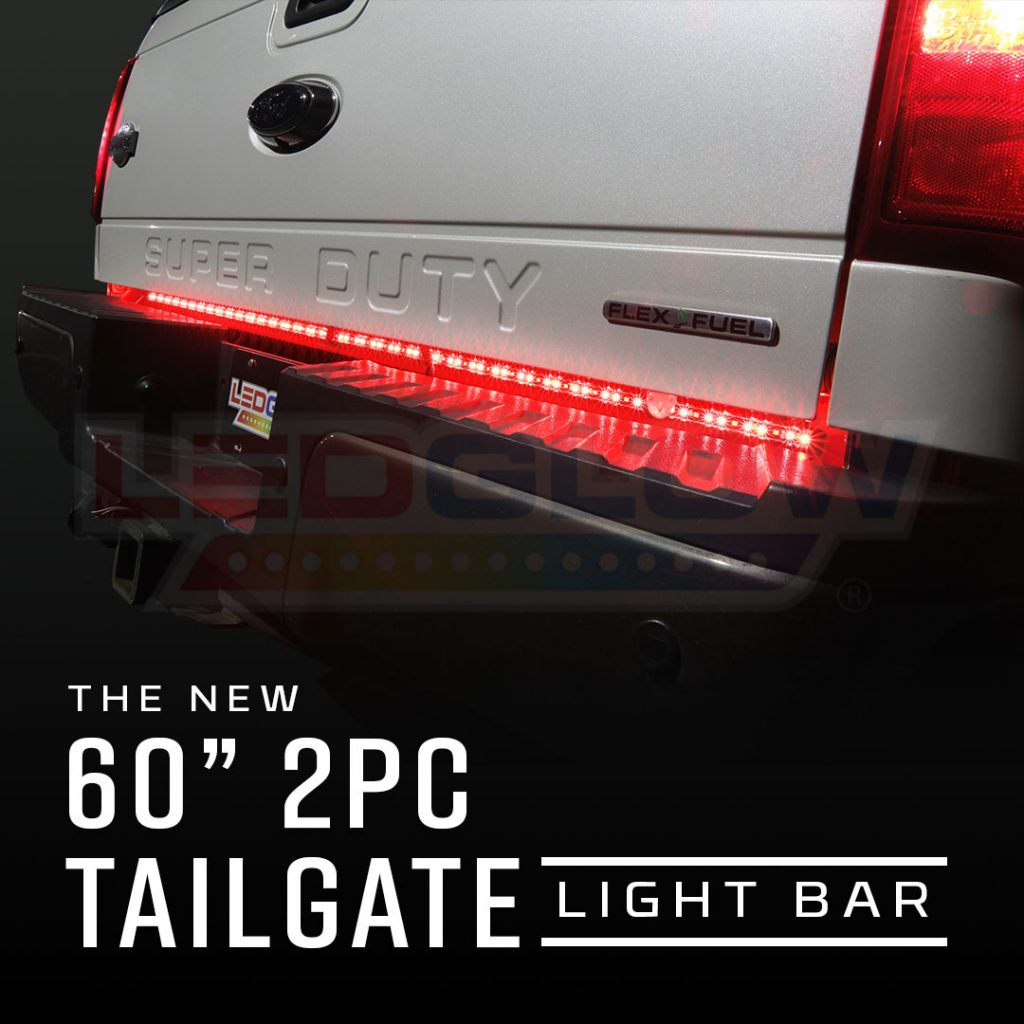 This light bar performs all of the same functions you've come to expect from LEDGlow to make your truck that much more visible on the road, especially to drivers in your rearview mirror. The combination of red and white SMD LEDs provides all of the lighting features needed to alert other motorists on the road when this light bar is installed beneath your truck's tailgate.
A total 108 SMD LEDs are mounted on the light bar – 72 red LEDs and 36 in bright white. The red LEDs provide running light, brake light, hazard light, and turn signal features. The white lights provide additional back-up lighting when your truck is in reverse.
What's really unique about this latest tailgate light bar is that it's a two-piece unit. Simply snap the two halves together and attach it your truck. But don't let the two-piece design fool you. This light bar is constructed with an all-new aluminum housing and the clear polymer resin completely seals the LEDs from the elements. Water intrusion is a common issue with other brands' rigid tailgate light bars, but that's not a problem with this light bar. This all-new design yields an IP rating of IP68, which eliminates intrusion of any water or debris that could interfere with the internal components of the light bar. This also eliminates the likelihood of the light bar failing in any way due to intrusion from water, dirt, or anything else. Bottom line: this light bar is built to last!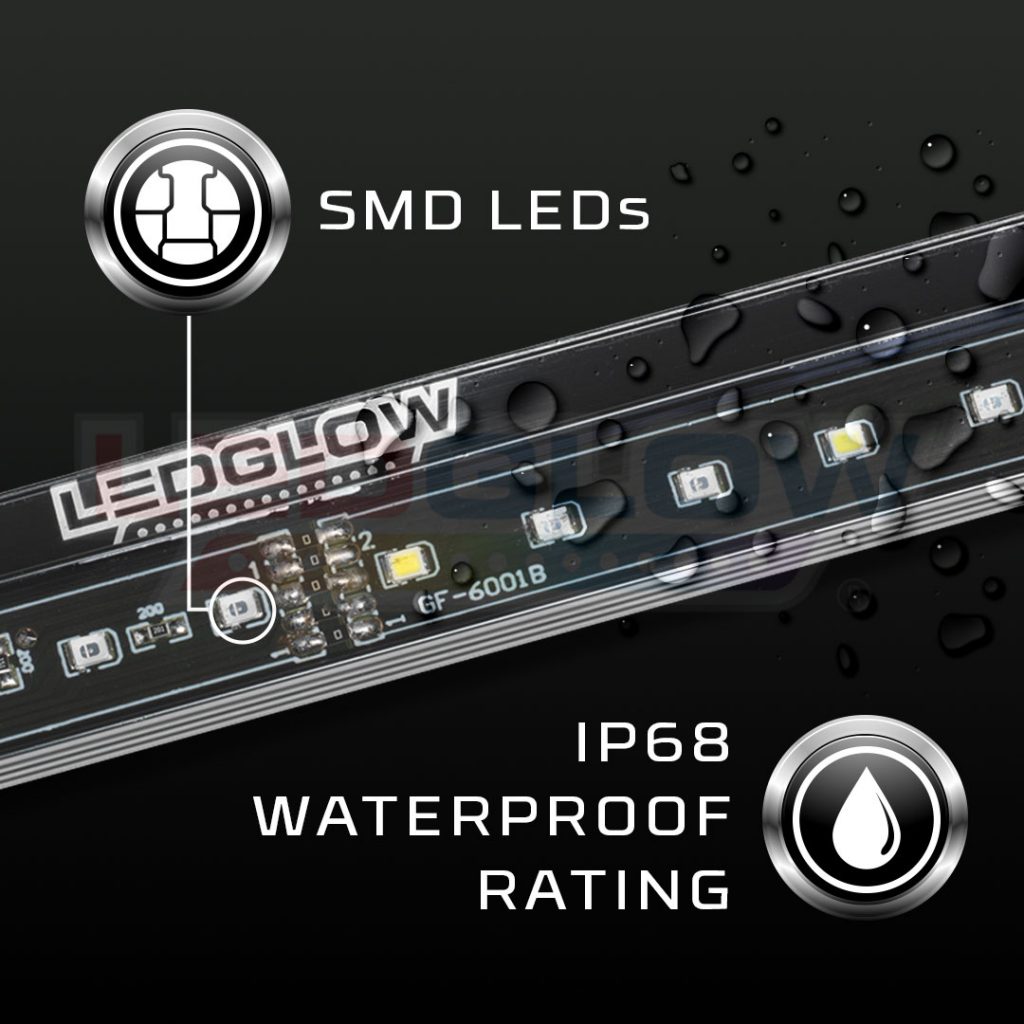 Installation is also incredibly simple. With the attached flat 4 pin connector, simply plug the light bar into your truck's 4 pin plug. Some additional wiring is required to utilize the white reverse lights, but that's as simple as tapping into the reverse wire in the tail light assembly. Don't worry – we provide detailed instructions to explain how this is done, and provide everything you need for installation. Hauling a trailer? LEDGlow also offers a Y-Splitter harness so you can use the features of the tailgate light bar and illuminate the lights on your trailer at the same time.
Find out everything you need to know about this new 60" Tailgate Light Bar, and all of our other truck lighting kits, at www.ledglow.com. Don't forget to check out our 8pc Truck Bed LED Lighting Kit, 2pc Truck Tool Box LED Lights, and 2pc Side Marker & Courtesy LED Lighting Kit.