Posted by Erica on May 07, 2018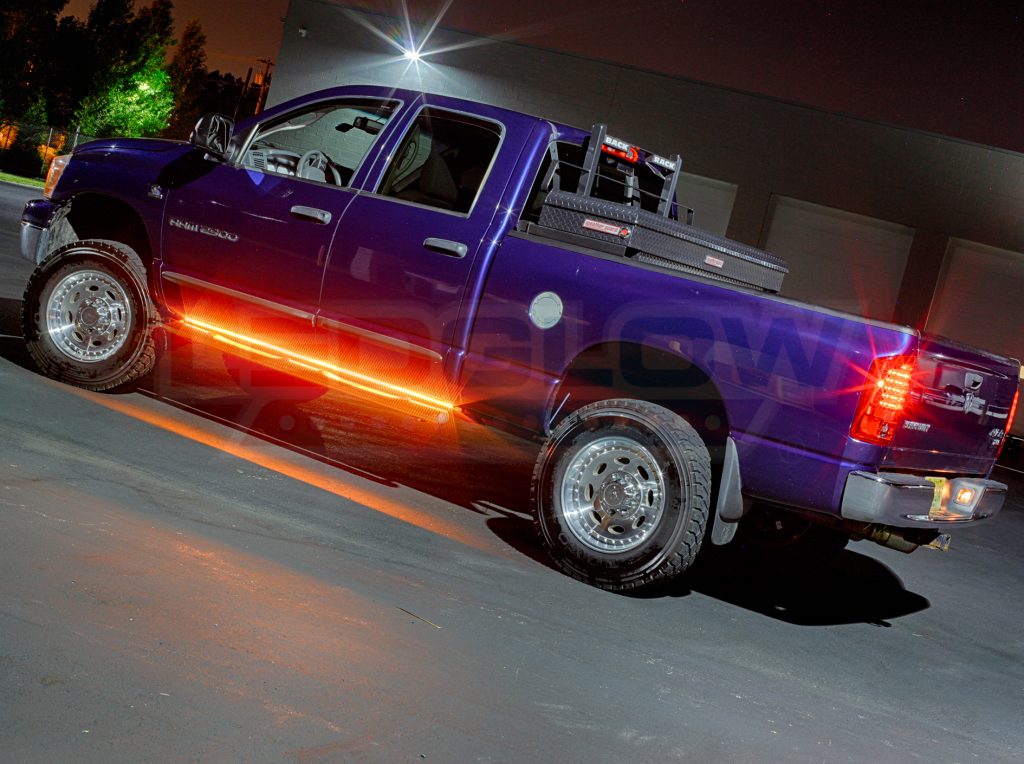 Looking to add a little extra visibility to your truck? LEDGlow's 2pc Side Marker & Courtesy LED Lighting Kit is the perfect addition to make your truck stand out on the road by enhancing illumination and safety. The versatility of this kit allows you to choose between adding running lights or the turn signal light feature to the side of your truck, while providing a courtesy light function.
This 2pc Side Marker and Courtesy lighting kit allows you to effectively add more visibility to your truck with different lighting features. To add illumination to the sides of the truck alerting other motorists of your presence, connect the orange wire to the headlight switch source to access the running light feature. This feature will illuminate your sides with ultra-bright amber LEDs that make your truck more visible when driving at night, in the rain or during foggy and overcast weather conditions.
If you'd prefer to use your 2pc Side Marker Kit to alert other motorists on the road when you are turning and pulled over to the shoulder, access the turn signal and hazard lighting function. This feature adds an amber flash to the sides of your vehicle by connecting the orange wire to the truck's turn signal wires to engage the amber turn signal and hazard function of the kit. Perfect for trucks working alongside the road at night to keep you out of danger, the hazard feature adds to your visibility while making other drivers aware of your position on the side of the road.
Whether you choose amber running lights or the turn signal feature, the side marker kit allows you to operate the courtesy light function that will illuminate the ground with solid white LEDs whenever the doors of your truck are open or the dome light is activated. This feature creates a bright white illumination on the ground when getting in and out of the truck at night. The courtesy light feature really comes in handy with passengers who may not be used to stepping into a truck at night by providing them with added visibility.
The flexible Side Marker and Courtesy Light Kit can universally fit any size truck as it is offered in 2 different sizes, 55" strips for straight cab trucks featuring 135 SMD LEDs per strip and 70" strips for extended cab/crew cab trucks featuring 180 SMD LEDs per strip. Each strip features a waterproof design that mounts to the bottom of the truck or behind the running board using the included mounting brackets and 3M tape for a secure fit that can withstand all weather conditions. Each Side Marker & Courtesy Lighting Kit includes 9' of power wire per strip with a 2 amp inline fuse, 3M tape, mounting hardware and installation instructions to complete a smooth install. Free lifetime technical support provides you with unlimited technical assistance with a one year limited warranty to back your purchase!