Posted by Paul on May 07, 2018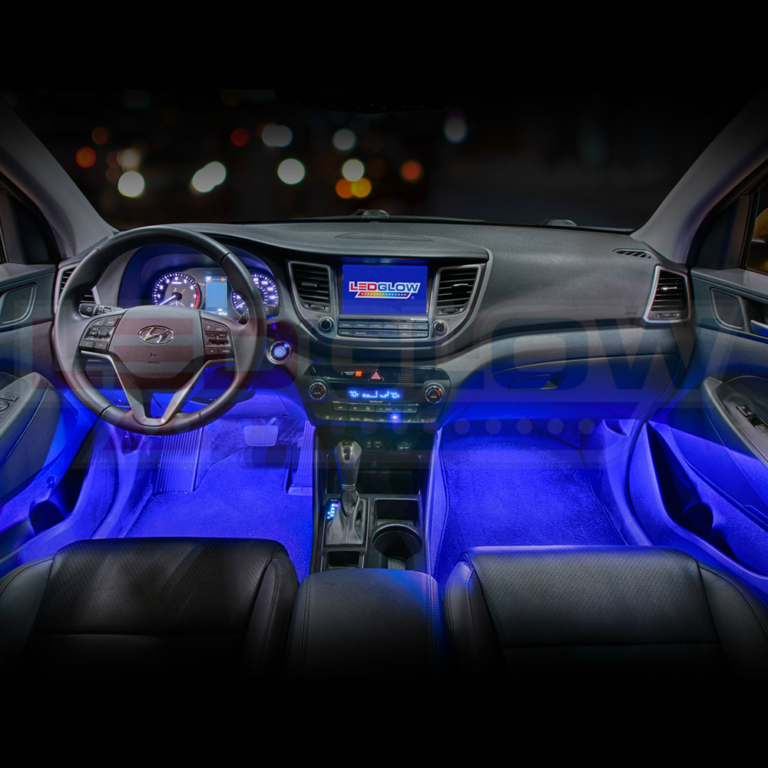 LEDGlow's light kits are not only for enhancing the look and feel of the outside of your car or truck. With our Single Color LED Interior Lights, you are able to bring that same, unique approach and personal sense of style to the inside of your vehicle as well.
Complement and add to the design of the inside of your car or truck by installing one of our interior light kits, and your vehicle can have a brand-new appearance with a lighting pattern that is sure to also impress anyone riding along with you. And with the second version of this highly sought-after kit, we've only improved upon the features which have made it so successful.
LEDGlow's interior light kits can be installed under the seats, in the underdash, or in the footwell of your car or truck. This universal fitment feature makes it easy for you to install and position the kit in the way you think looks best for the inside of your vehicle.
The LED interior lights kit consists of (4) 12" flexible tubes, each with (12) Ultra-Bright, Wide Angle 5mm LEDs, for a total of 48 5mm LED lights. They are available in 7 individual colors: Blue, Red, Green, Pink, White, Orange and Purple.
The primary difference with this version of the kit is a slight change in the appearance of the Control Box, which now has a slimmer and more streamlined look for easier use. The diverse set of features that come with the control box, however, have not changed. This range of options includes 14 unique lighting patterns, 4 sound activation modes, 5 brightness levels and 5 speed levels that are easily selected using the included wireless remote or by pressing the four buttons located on the control box. Lighting patterns include a strobing, scanning, fading and 4 different sound activation modes that will actually react to the music playing inside of your car.
With 4.5' of Power Wire and a pre-wired 5 amp inline fuse, LEDGlow's interior lights kit can operate by being connected to your car battery. In addition to the car's battery, the kit can essentially be connected to any 12-Volt power source which can allow for further customization. LEDGlow's Expandable Circuit can power the kit directly from the fuse box as well, and the Cigarette Lighter Power Adapter can also power the kit directly from your car or truck's lighter. With the Auto Illumination Bypass Mode, the lighting kit can be set to illuminate when a door is opened, when the headlights are turned on, or when the ignition is engaged.
Additional features such as linking cables, a lead tube cable and more are also included, along with installation instructions, free lifetime technical support and a one-year limited warranty.
With LEDGlow's Single Color LED Interior Lights, your car or truck will be sure to stand apart in a sleek, innovative and unique way that can enhance the sense of personal style that you look to bring to your ride.